Two groups of airport workers and community supporters took it right to their employers, Extra Car Park and Air Serv, demanding better wages and working conditions.
Extra Car Park isn't paying their workers the $15/hour that the people of SeaTac voted for and is trying to intimidate workers who are standing up for what they deserve. When Extra Car workers filed complaints with the City of SeaTac, their boss started firing them. We all aren't going to put up with that.
Extra Car workers, other airport workers, Teamsters, SEIU members and other allies marched in front of Extra Car's parking lot waving signs, yelling and calling management out for their shady treatment of their workers.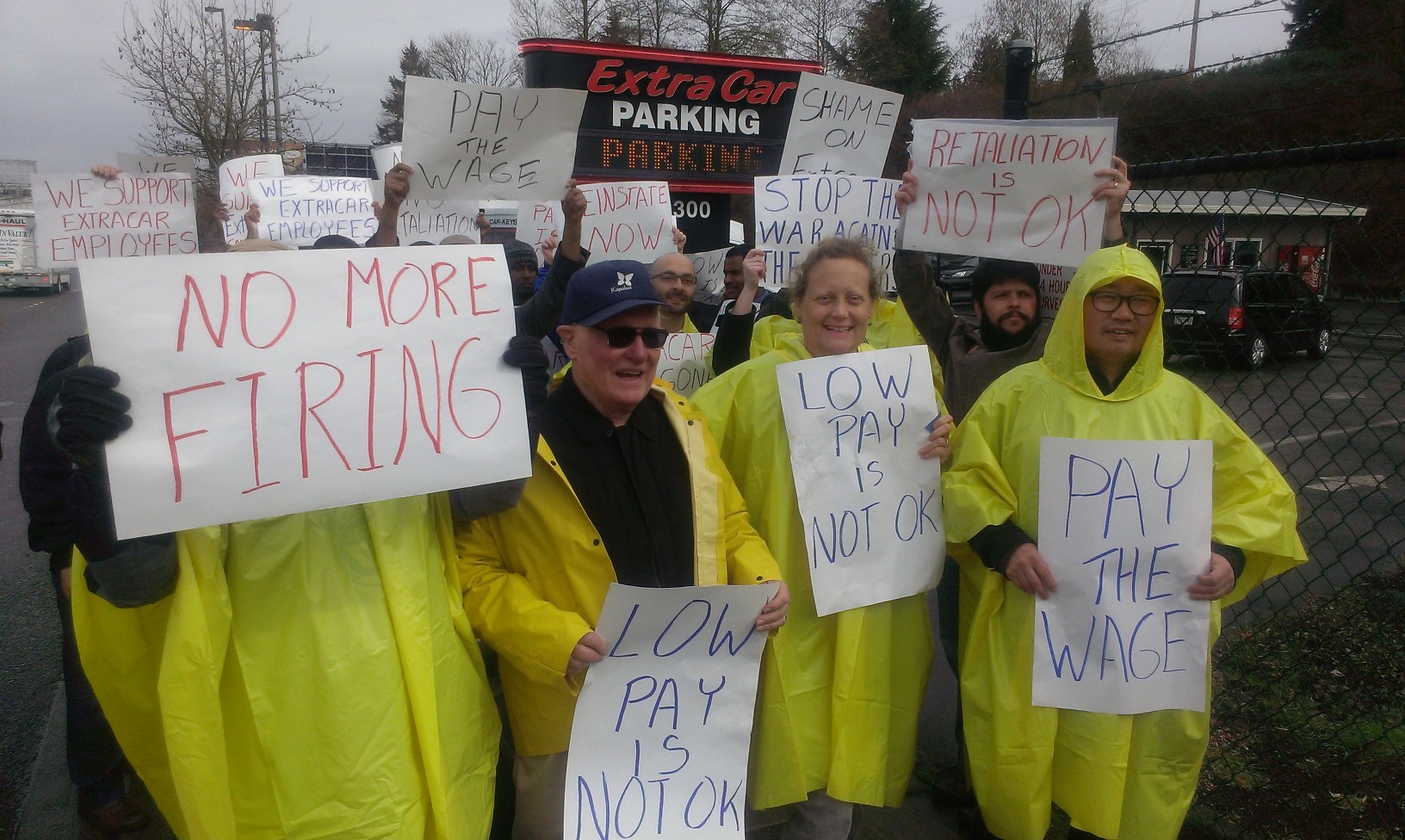 "Shame! Shame! You've gone too far, Extra Car!"
Extra Car management tried to push us, literally, off of the public sidewalk and tried to encourage cars to drive right through us as we marched. We still didn't back down.
Later in the day, workers announced they've filed a class-action lawsuit against Extra Car. Through street heat, organizing and legal action, we'll win justice at Extra Car! Continue reading →