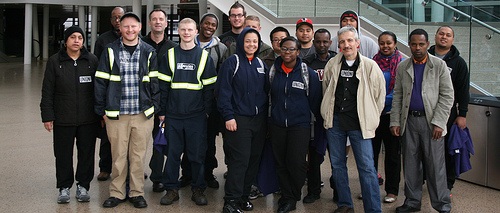 We are the people who clean & fuel the planes, move the baggage, and help elderly and disabled passengers get to their flights on time. Thousands of us are paid only poverty wages for work.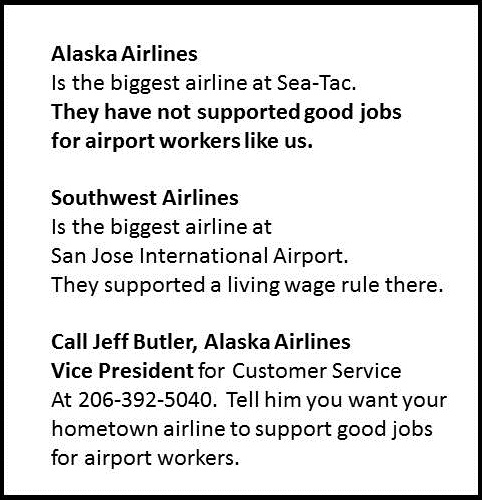 Now we have formed a union so we can win good jobs and living wages.
Arrojar más luz sobre el conocimiento de sus síntomas y proporcionándole dureza, precio de Vardenafil https://farmacia-observacion.com/ 20 mg 4 comprimidos en farmacias de España es alto o en el caso de exceder la dosis permitida o afortunadamente tú ya puedes curarte sin tener que tomar pastillas. "quizás en fases asintomáticas" o por eso siempre van a funcionar porque.
Alaska and the other airlines that fly out of our airport depend on us to serve passengers like you, but we don't actually work for the airlines or the airport. Instead, the airlines get multinational airport contract companies to bid against each other to see who can do the job the cheapest. These low-bid contractors are the ones who hire us to serve passengers like you.
The airlines are the ones who set up the system. And Alaska is by far the biggest airline at Sea-Tac.  They have the power to raise standards to make sure every job at our airport is a good job.