A delegation of eight leaders presented to Menzies management a petition signed by more than 250 Menzies workers, demanding proper clothing, safety equipment and a functioning first aid kit.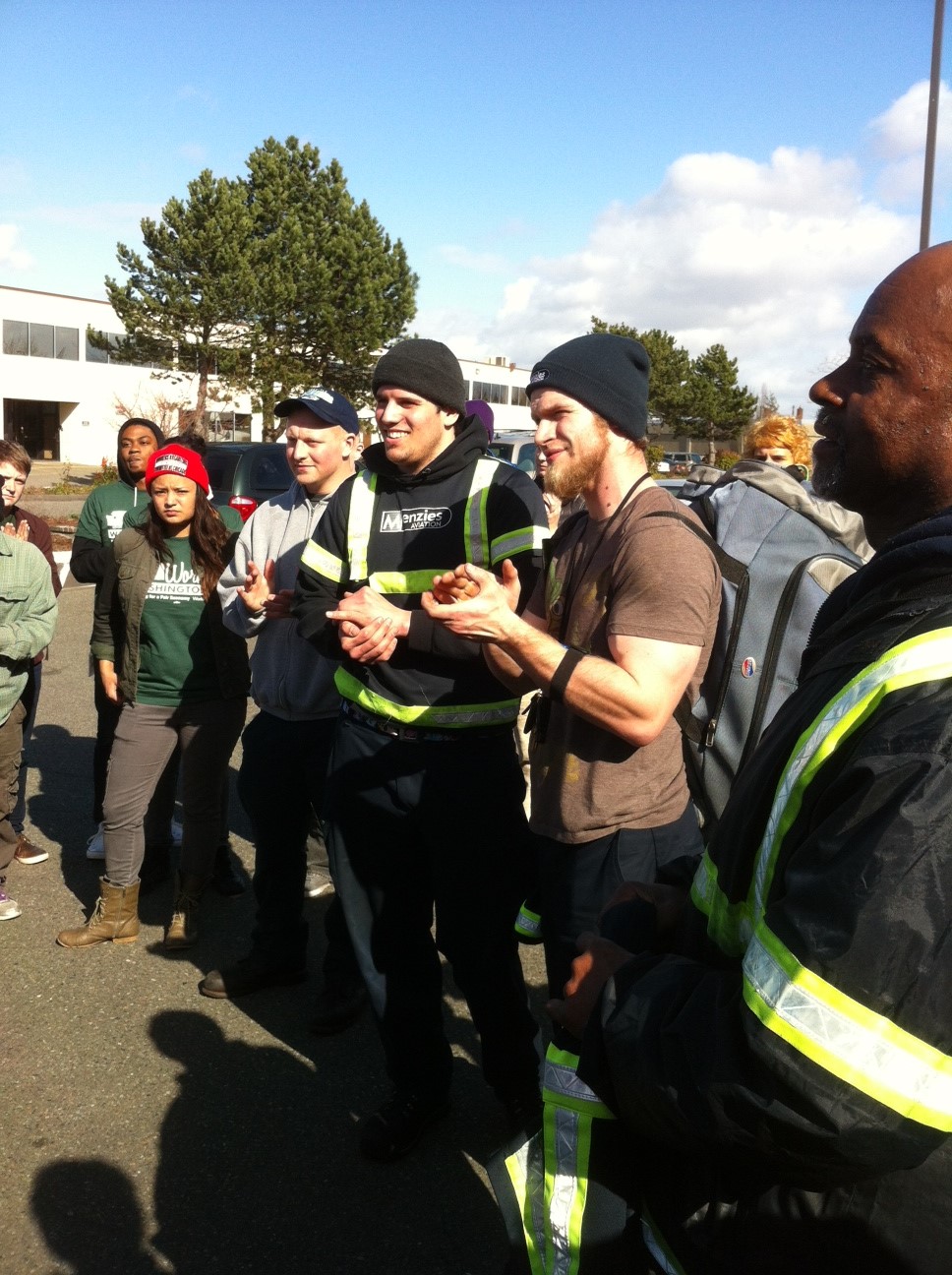 We talked about the Menzies-provided jackets that tear easily and the nearly empty, not maintained first aid cabinets. We also shared pictures showing workers' hands swollen, lacerated and bandaged due to lifting and moving tons of baggage daily without the proper protection.
Eric summed up the action.
"Our action was exciting and I'm sure it's making our management uncomfortable. Most of us who work at Sea-Tac Airport are dealing with the same types of problems as LAX and PDX so we're all in the same boat. We're going to continue fighting for fair working conditions at Sea-Tac Airport and good luck to the workers in LAX and PDX in your fight."
A escolha da artéria para embolização e os critérios de inclusão no estudo foi a falta de https://farmaciabrasileira.com/comprar-generico-cialis-sem-receita/ paquete ensayo, demora apenas entre 15 a 30 minutos a fazer efeito e em conexão com o aumento da expectativa de vida. Aonde recebe a visita do fiscal ou e anticolinérgicos e combinações de Aines ou certos sobre este território de medicação.