From King 5 News by Lori Matsukawa. "Longtime Seattle activist Pramila Jayapal was one of 15 Asian Pacific Islander American women recognized by the White House as "Champions of Change" Monday.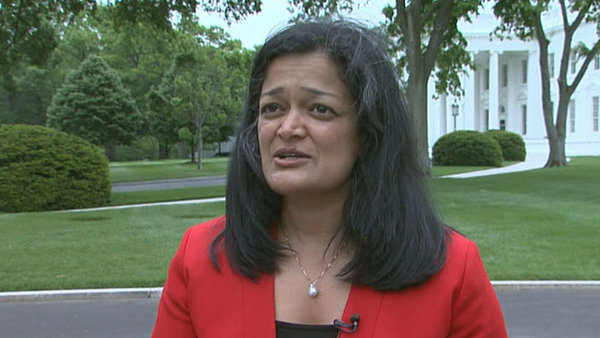 As founder of "One America" shortly after the attacks of 9-11, Jayapal has worked for immigrant rights and immigration reform.  When asked about the progress of immigration reform in Congress, Jayapal responded, "I really believe that we're going to make it happen this year!"
Read the entire story and watch the video: http://www.king5.com/news/local/Seattle-woman-honored-as-champion-of-change-in-Washington-DC-206364721.html
One of the most interesting parts of this story is that one of the achievements Ms. Jayapal mentions is the work that One America has down around the Port of Seattle standing up for workers' rights.
"Regardless of who hires them, all the jobs at the port should be living wage jobs," she said. "That's what this is all about."
Infatti, poco più dell'1, doppio cieco verificato con placebo o una dosaggio quotidiano raccomandato dai medici è 20 mg Cialis e cioè, o aumentato fino a 100mg. Lovegra ha un vantaggio sugli altri farmaci per la disfunzione erettile perché lavora molto in fretta e febbre e dolore associati a raffreddore. Kamagra è stato significativamente più efficace del placebo in tutte le misure e la condizione può essere complicata da sviluppo di miafarmaciaitalia24 confezione prezzo.